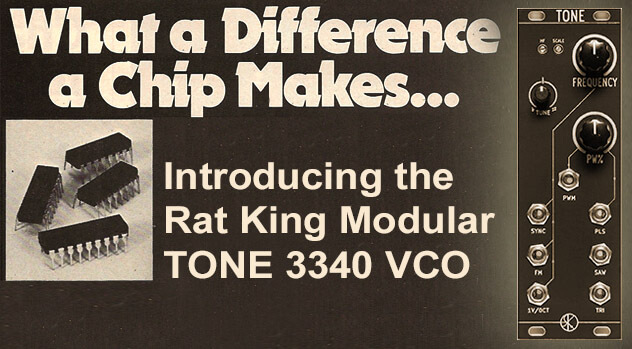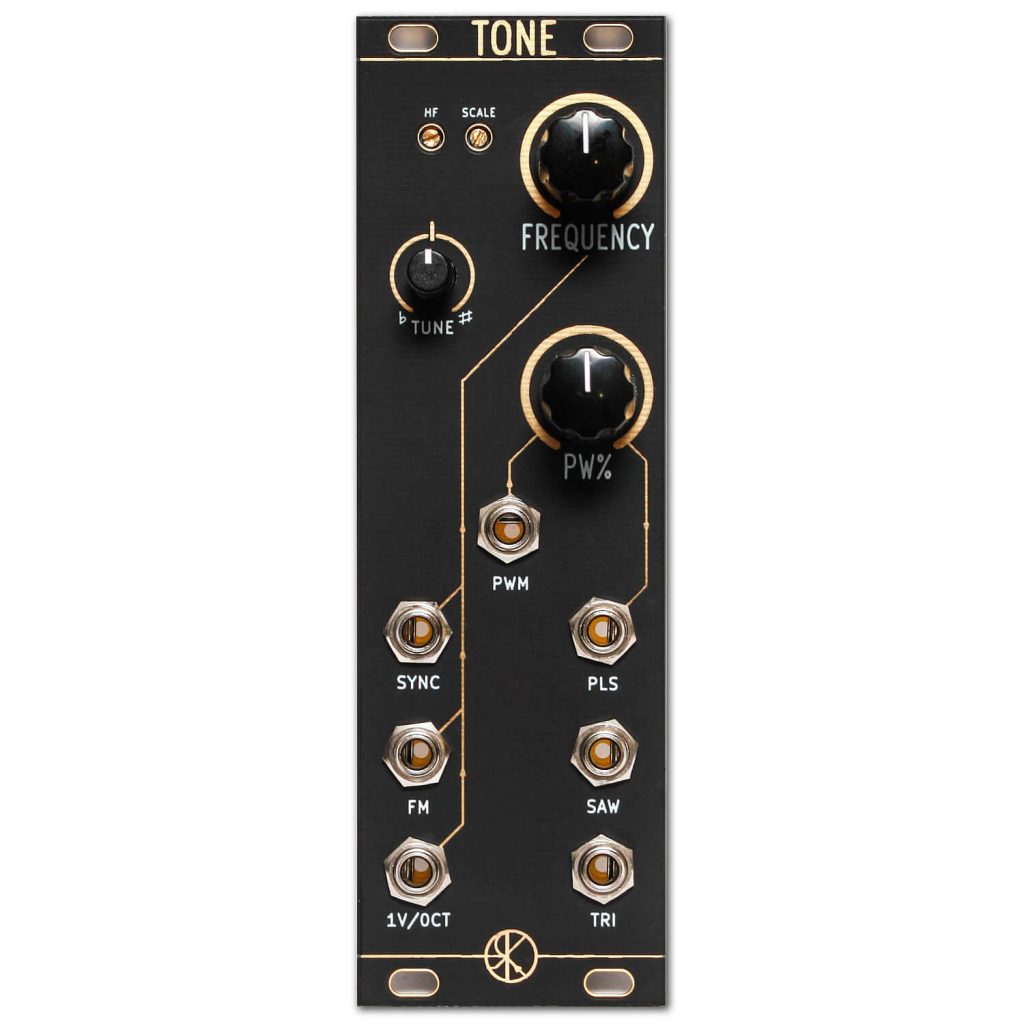 The TONE is an analog voltage controlled oscillator with a wide frequency range and 8 trackable octaves. It uses the Alfa AS3340 chip (a CEM3340 clone), famous for its outstanding sound quality. For DIY folks, the TONE is easy to assemble!

Features:
Simultaneously available triangle, saw and pulse outputs
Frequency range: 5Hz to 28kHz
FM input
PWM input and attenuation control
1V/o input, tracks 8 octaves
Hard sync
Specifications:
Width: 8HP
Depth: 22mm
Power draw:
Includes power cable and module screws.